Benefits of Working With Burrell McDonald's
---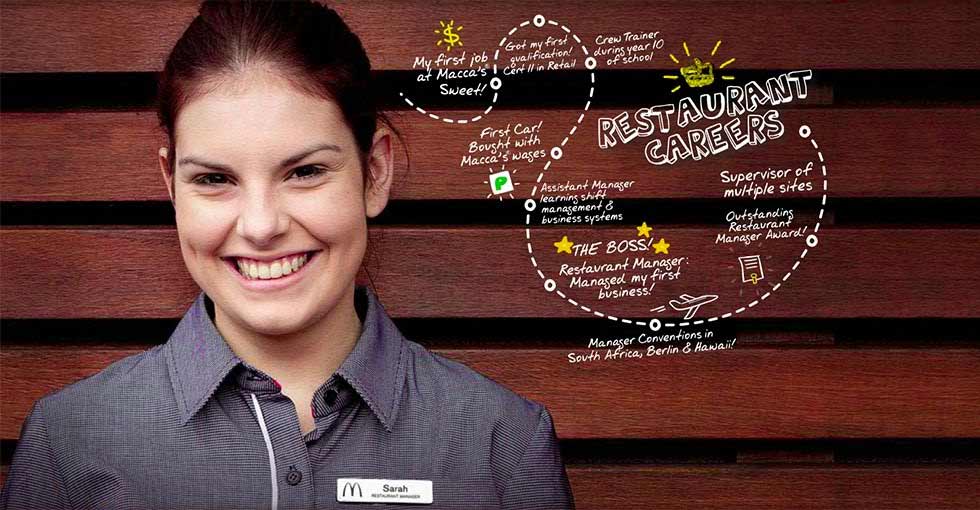 We strive to hire and keep the brightest and the best. And to do that, we've put together perks designed to make you smile — even before you pick up your paycheck. From flexible schedules and competitive wages to management training and investment opportunities, our benefits let you know you're a valued part of our team.
Restaurant Crew Benefits
You don't have to achieve upper-level management status to reap the rewards. When you're a part of our restaurant crew, you'll enjoy a competitive wage, a schedule that fits your needs, a team that's there to support you in every way, and a workplace that's close to wherever you need to be. It's a great way to earn extra income for anyone, from students to moms and dads.
Paid Vacations
Affordable Health Care
Free Meal Plan
World renowned training program
Pay for Grades – High School and College*
College Accredited Training Classes
Flexible Hours
Competitie Wages
Opportunity for Advancement
*See your Store Manager for More Details
Corporate Staff Benefits
Our benefits program is designed to attract, energize, reward and retain top talent—the kind of people who will enhance our brand and produce solid results.
---